1
« on: Enero 13, 2020, 10:34:51 pm »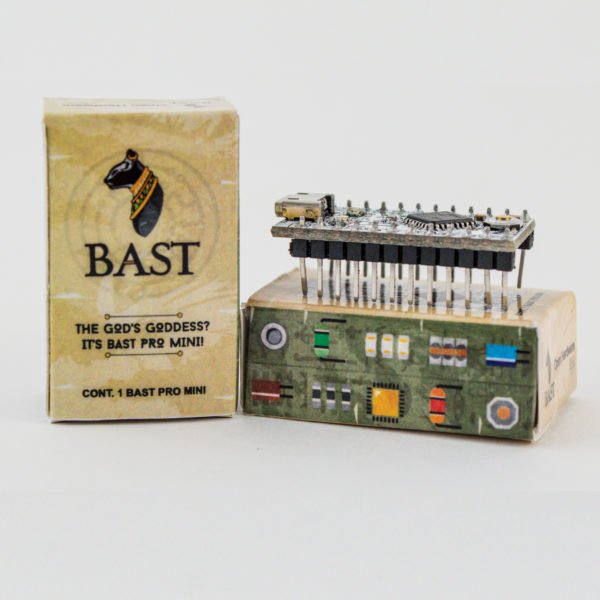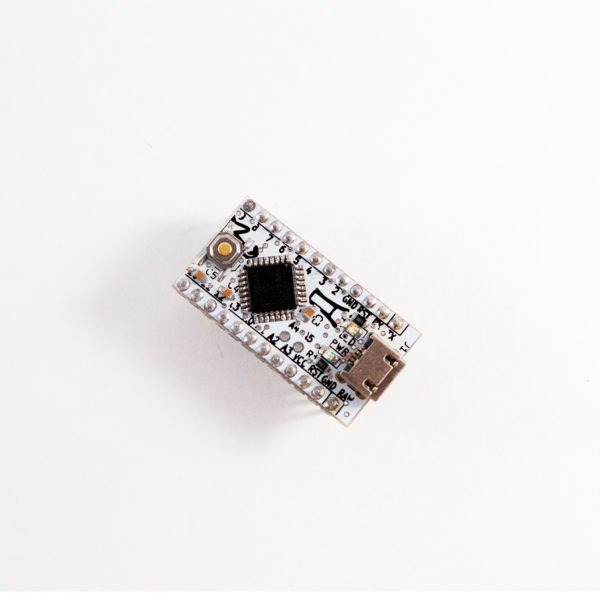 Description
Is she the goddess of cats? It's Bast Pro Mini M0 !!! , with a powerful SAMD21E chip, a microcontroller based on ARM Cortex-M0 with low power consumption and high performance, makes it ideal for endless applications.
This chip operates at 48MHz, with 256KB programming memory, 32KB SRAM, works at a voltage of 1.6v to 3.6v, and is capable of working at temperatures from -40 ° to 85 ° !!! , is an impressive device.
This member of the Bast family. It has 19 pins, 6 of them are analog pins, 14 are digital, it is fully compatible with the pinout of the famous Arduino Pro Mini, it is also possible to carry out the programming of Bast Pro Mini M0 with a variety of programming languages such as Arduino, Circuit Python and Makecode thanks to the fact that it takes on board the Microsoft UF2 bootloader
Open Hardware Certified
Fully Arduino compatible
PINOUT
You can access to all this functionalities with Arduino Circuit python and MakeCode!
Comprar y más información en:
https://electroniccats.com/producto/bast-pro-mini-m0/
ELECTRONIC CATS ES UN EMPRESA QUE DISEÑA Y FABRICA SISTEMAS EMBEBIDOS PARA PUBLICO EN GENERAL Y EL SECTOR PRIVADO
---