31
« on: Mayo 06, 2021, 04:27:58 pm »
picoCTF is the largest cybersecurity hacking contest
for middle and high school students
, created by security experts at
Carnegie Mellon University
.
https://picoctf.org/
picoCTF is a free computer security game with original educational content built on a capture-the-flag framework created by security and privacy experts at Carnegie Mellon University.
Gain access to a safe and unique hands on experience where participants must reverse engineer, break, hack, decrypt, and think creatively and critically to solve the challenges and capture the flags.
Sign up now and explore picoCTF's newest features where you can build skills in the picoGym and read about cybersecurity terminology and principles with the picoPrimer.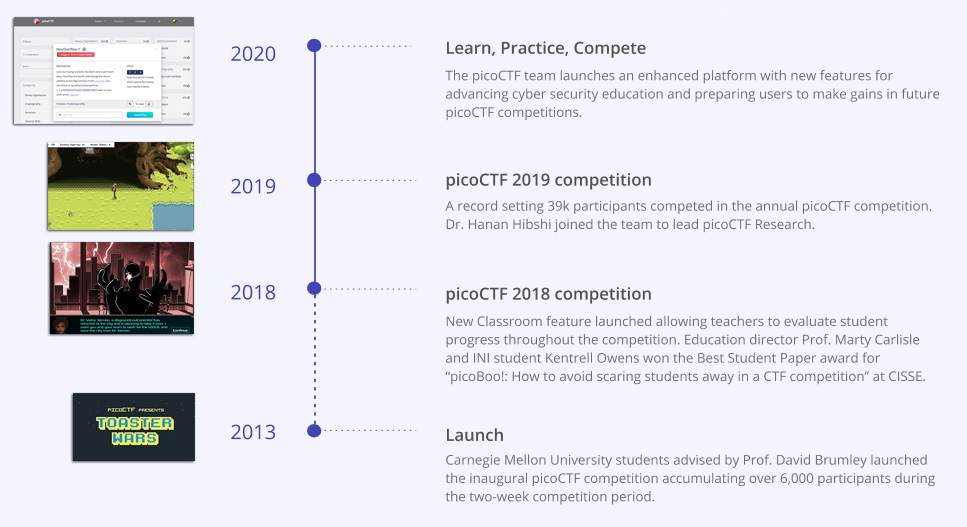 https://picoctf.org/